Pale Oak Flooring Creates Welcoming Office Environment
Filed under: Blog
Comments: Comments Off on Pale Oak Flooring Creates Welcoming Office Environment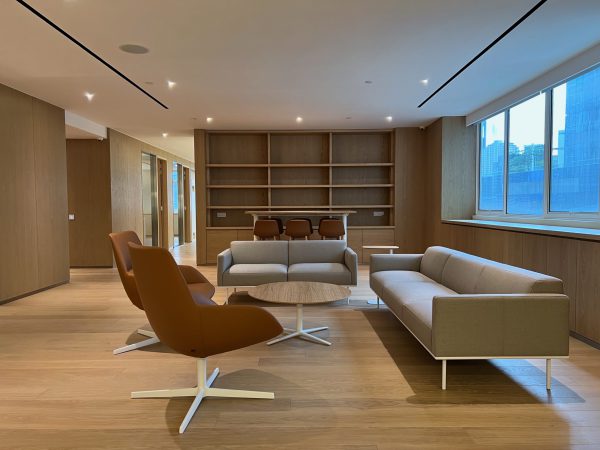 Photo credit: Observancy & Architecture
Where the timber's colour and texture complement a soothing work space.
Tasked to design the offices of premium watch retailer The Hour Glass in Singapore and Malaysia, design firm Observancy & Architecture envisioned a warm domestic feel that blurred the lines of home, hospitality and the workplace.
Meant to be places where employees could feel equally comfortable at work as in their own abodes, the colour palette for the offices was crucial. The designers opted for neutral colours that they typically used for their residential projects to soften the corporate environment. As part of this, they selected pale, cream-coloured oak to complement textured rugs and cosy lounging areas.
A brushed finish for the timber further emphasises its character, adding to the polished yet laidback feel of The Hour Glass offices.
As wide floorboards better suited the design, engineered wood was used; it allows for broader widths without any risk of instability or warping.
The engineered wood could also be installed expediently without a need for acclimatisation or prep works onsite, since it had been treated in the factory beforehand. Perswood installed its Royale timber flooring system, which ensured that premium quality products were used and a moisture barrier incorporated to prevent dampness.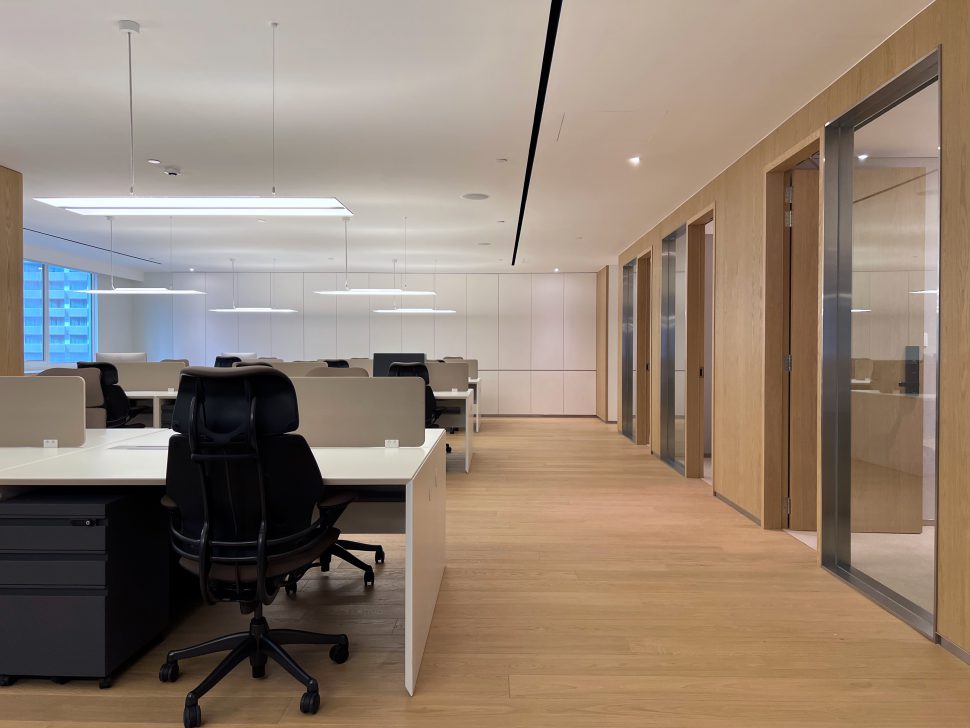 Photo credit: Observancy & Architecture
The result is an office environment that The Hour Glass employees can look forward to returning to each day. The soothing floors set the tone, along with the rest of the neutral furnishings, for a conducive workplace for productivity and collaboration.
As a bonus, the clients have also found the engineered oak floor to be durable and easy to maintain, reducing the fuss of upkeep.
Renovating your office or home? Find out more about our timber flooring systems and which would be the most suitable for your use.