Warm Hues of American Walnut Create Welcoming Family Home
Filed under: Blog
Comments: Comments Off on Warm Hues of American Walnut Create Welcoming Family Home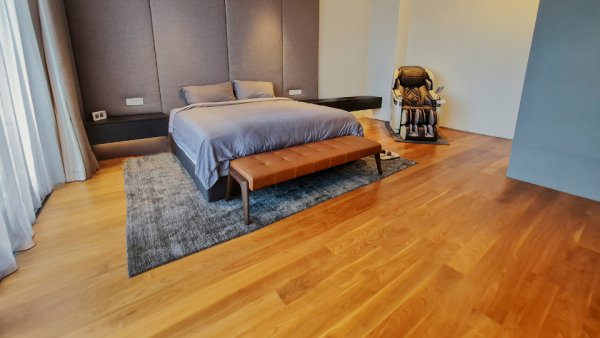 A vibrant yet classy palette of wood flooring brings together this home for three generations.
When designing a four-storey home for his family within the Da Silva Lane neighbourhood, the owner was struck by the warm, multi-toned American Walnut wood flooring that he had seen at one of Perswood's projects.
He had been searching for something unique and different from the teak commonly used in houses in Singapore. The multi-toned American Walnut melds a gradient of tan shades in a bright yet warm palette. Its interplay of colours is made even more fascinating by the rippling grain patterns.
Light cream streaks from the wood's sap also line some of the panels, creating a "highlighting" effect that further draws out the vibrancy of the wood. Altogether, the timber provides a cheery yet soothing base to ground a home meant to embrace three generations, including our client's children and his mother.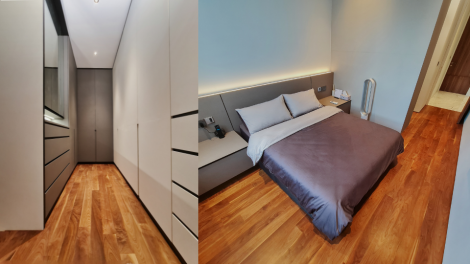 Our client also selected the wood for its classy and premium appearance, which complemented the terrace house's modern and refined décor. The chic panelling was appropriate for his home office and public entertaining areas, besides the more personal quarters.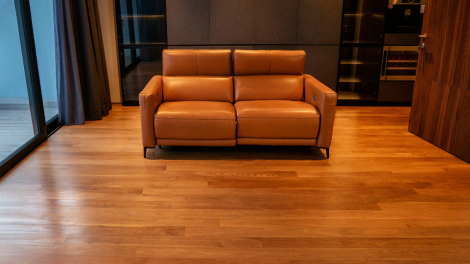 Seamless connection throughout
We installed American Walnut flooring for the bedrooms, hallways, home office, recreation room and staircase. The timber elegantly connects the various levels of the home, imbuing it with an inviting atmosphere.
The homeowner also installed lighting that lines each step of the staircase. The result: glowing honeyed grain that transforms an otherwise purely functional staircase, into a feature that can be admired from day to night.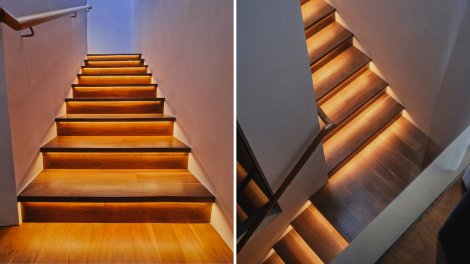 Distinguished decking
A deck of Ipe Walnut was constructed at the entrance to the home. One of the hardiest woods available for outdoor use, the darker toned Ipe Walnut provides a handsome area to receive visitors. The deck also doubles up to conceal the owner's water pump system for the koi pond nearby.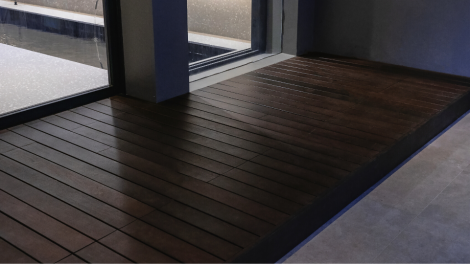 Should you want to find out more about our walnut series, including American Walnut and Ipe, view our specialty wood or contact us through our website's chat button.